We are all volunteers ready to help our neighbors.  We respond to 911 fire and medical emergencies, 24 hours a day, 7 days a week, every day of the year.  Our Volunteer Fire & Rescue Company is active throughout the community in many obvious—and not so obvious—ways.
---
WVFR is proud to respond to a wide variety of calls throughout the county. Our all volunteer staff respond to many types EMS calls ranging from a slip and fall call to a multi-vehicle accident. We are also well equipped to fight any type of fire from field or woodland fires to large structure fires. For more info and pictures of our latest calls visit News
WVFR is happy to announce that our much loved brush truck is being replaced. This unit has been in service in the county for many years after serving the government. The new piece is currently being planned out by WVFR members and should be in the county for service in early 2018. We as a department are excited to have this piece updated and put it to use once it arrives. Please visit back for updates on the progress of the truck.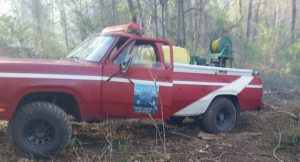 Washington Volunteer Fire And Rescue is officially registered for the upcoming Give Local Piedmont give day. This year the event will be held on may 1st and will help to support many nonprofits in the area including us. Please remember us and give local to support the fire department.
UPCOMING EVENTS
All You Can Eat Breakfast.  Saturday, February 17th at 7am. Come enjoy Pancakes, Sausage Gravy, Biscuits, Scrambled Eggs, Bacon, Sausage, Hash Browns, Fried Apples, Coffee, and Orange Juice all prepared by your local fire and rescue volunteers. Adults and kids 11 and older $10.00, kids 10 and under eat Free!
Oyster Dinner! March 10th starting at 4pm. Join us for Fried Oysters, Oyster Stew, Raw Oysters, Country Ham, Virginia Baked Ham, Numerous Sides and Desserts. Adults and children 12 and older $30.00, kids ages 4-11 $15.00, kids 3 and under eat free.
Thrift Shop with everything from swim suits to shoes and winter coats. Decorations and cooking items. Bedding and curtains. Jewelry and hats. Everything in men and women clothing. You may find a treasure, so come check them out.  Tuesday and Wednesday 10-5 or Saturday 10-1.
Monthly Meetings – Generally the First Saturday of month 9 AM. Call station for info. 540-675-3615
Open to the public and any prospective members. Any one interested in joining please visit our Join Today page or for a full list of our events visit our Upcoming Events page.