We are all volunteers ready to help our neighbors.  We respond to 911 fire and medical emergencies, 24 hours a day, 7 days a week, every day of the year.  Our Volunteer Fire & Rescue Company is active throughout the community in many obvious—and not so obvious—ways.
---
WVFR is proud to respond to a wide variety of calls throughout the county. Our all volunteer staff respond to many types EMS calls ranging from a slip and fall call to a multi-vehicle accident. We are also well equipped to fight any type of fire from field or woodland fires to large structure fires. For more info and pictures of our latest calls visit News
---
UPCOMING EVENTS
This year the department is once again participating in Give Local Piedmont through The Northern Piedmont Community Foundation. It will be May 7th this year and we are looking forward to it. This great day of giving helps us to be able to accomplish a lot more tasks throughout the year.
Monthly Meetings – Generally the First Saturday of month 9 AM. Call station for info. 540-675-3615
Open to the public and any prospective members. Any one interested in joining please visit our Join Today page or for a full list of our events visit our Upcoming Events page.
---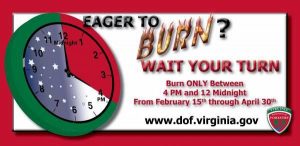 This institution is an equal opportunity provider.